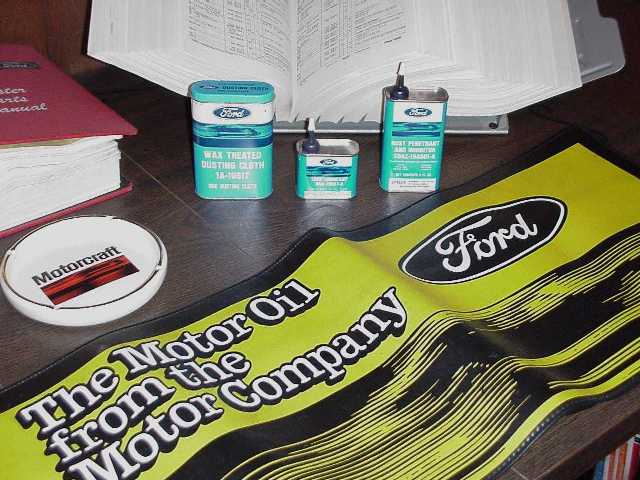 Ford GT-40 Memorabilia!

Do you collect 1960's & 1970's Ford GT-40 logo memorabilia? We love it too!...
Autolite, Motorcraft, Ford blue & white, etc...
We have an extensive collection of GT-40 logo
items for sale or trade!...
---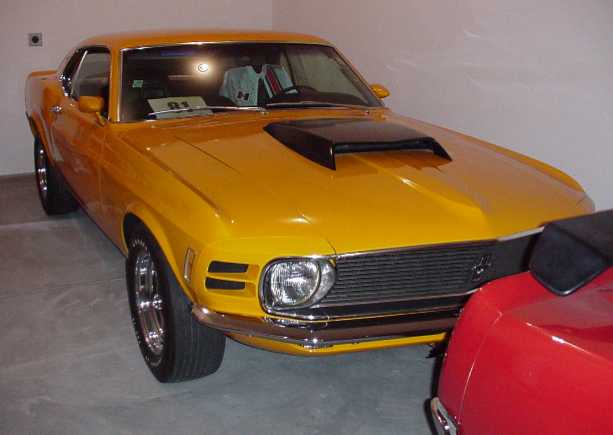 Boss Performance

We have over 42 years of experience with the Boss Mustang! We sell some of the best parts on the planet! Let us assist you in detailing your Boss 429 to concours standards.

www.What'sNew.com
---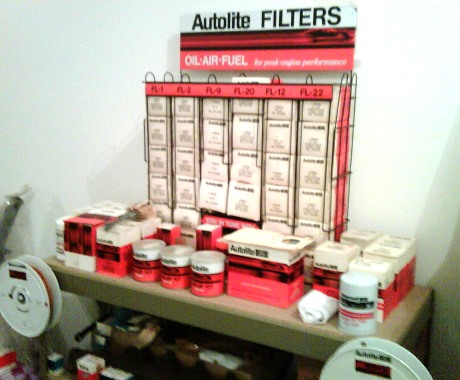 NOS Autolite oil filters!

We carry NOS Autolite-Ford FL-1 oil filters
in various dates & types.

How about an NOS Autolite oil filter rack with
32 - NOS 1969 dated Autolite oil filters,
brand new in the Autolite-Ford box!
---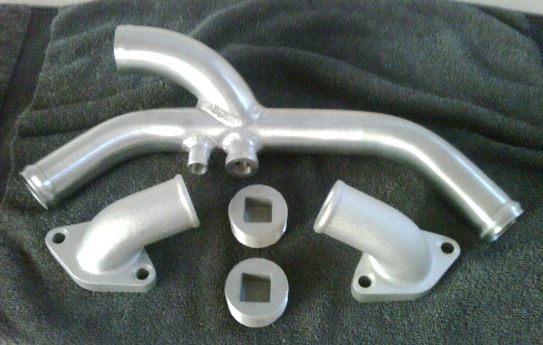 Nascar water-neck crossover kit.

We carry the hard to find Nascar water-neck crossover kit; for the Boss 429 & Nascar 429 & 494 Can-Am engines.

Includes aluminum tube, cast elbows
and aluminum head plugs!


---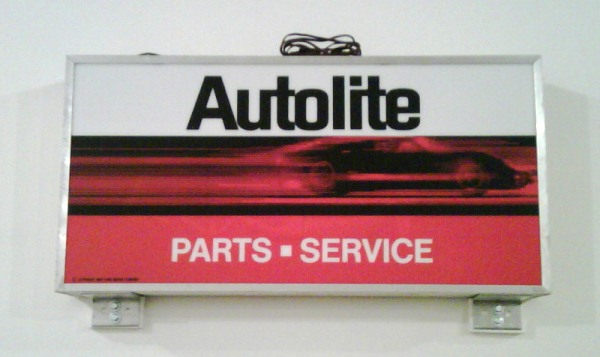 Autolite Parts & Service

Rare Autolite GT-40 indoor sign...
One of only 8 illuminated signs
known to still exist...

Be very wary of counterfeit signs...
There is a list of all the products
Autolite-Ford made...

---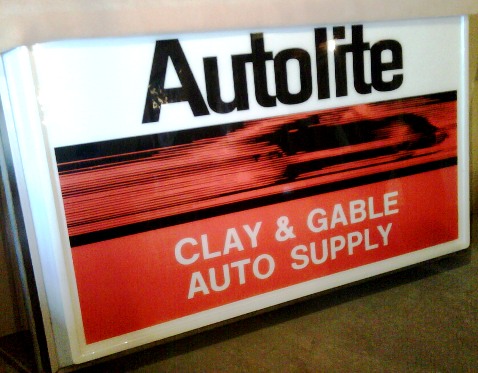 Autolite GT-40 logo outdoor sign
Rare, one of only eight Autolite GT-40 illuminated outdoor signs, known to exist...know any others?...
Clay & Gable
Delbert Hayer
Ross Bros.
C Mart Auto Dist.
Parts Dept.
Jimmy's Service

---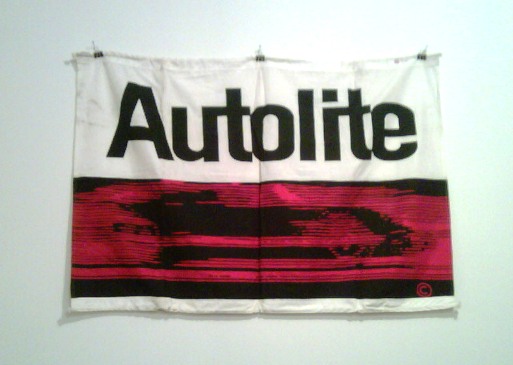 Betsy Ross Company!

Talk about rare!...
Original 1969 Autolite GT wall banner...
100% cotton bunting!...
About as American...
as you can get!
---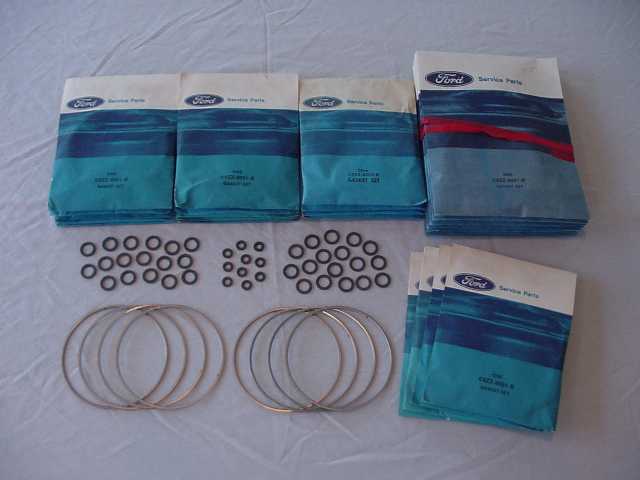 Genuine FoMoCo gaskets!
We stock genuine NOS Ford gaskets!

NOS Boss 429 O-ring head gasket sets...
Complete sets!...E-mail...
NOS Ford R/M valve cover gaskets...

Trust Genuine Ford engine parts!...
---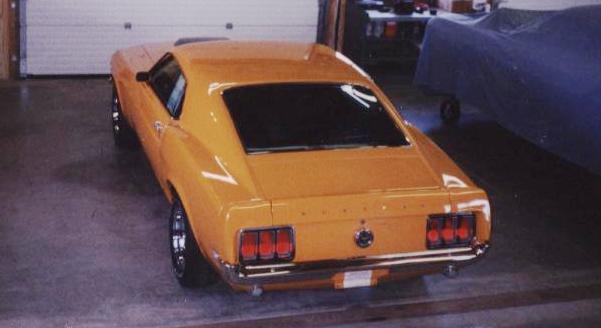 Low mileage survivor cars!

There may be less than 100 - low mileage survivor cars left in the real...

Is yours one of them?

WorldRegistryform
---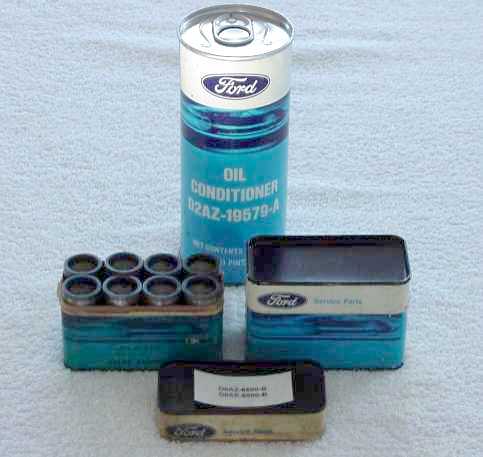 NOS Ford Boss 429 engine parts!
NOS Ford D0AZ-6500-B 1970 solid lifter set (16)...E-mail
NOS Ford C9AZ-6507-J std. intake valves NIB...$28. ea.
NOS Ford C9AZ-6505-J std. exhaust valves NIB...$65.
NOS Ford C9AZ-6531-A aluminum stands w/tags...$55.
same as above with NOS h.t. steel shafts...E-mail...
NOS Ford C9AZ-6571-A valve stem seals (16)...E-mail...
NOS Boss 429 engine parts in stock, including cranks, camshafts, pushrods, crank plugs, bearings, shafts, etc.

---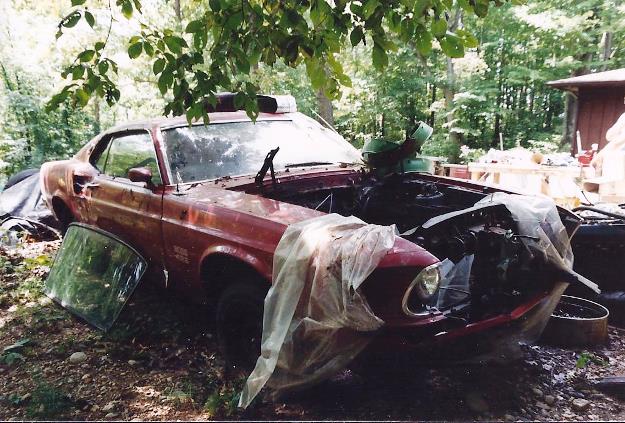 Bring them back alive!
Boss 429 Mustangs are being found
literally worldwide!...
Discovered in barns, garages, warehouses,
remote farms...in the outback jack!...
Let us assist you with past history & documentation!...

Phone consultation service is available...
Inquire for our fee...
---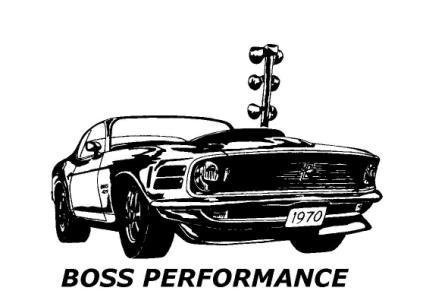 BossPerformance.com

Look for our logo in our EBay auctions...
Our magazine ads...e-mail parts lists...
PayPal online invoices & flyers!...
It's your assurance of quality Boss 429 parts!...
---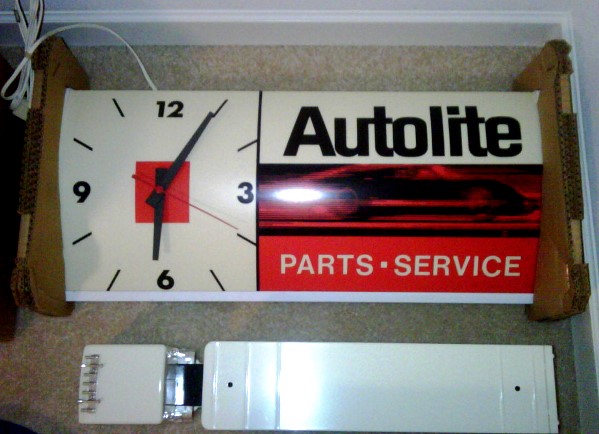 Autolite GT wall clock!

Autolite Allison made a ga-zillion of these!...
Try to find a really nice one!...
---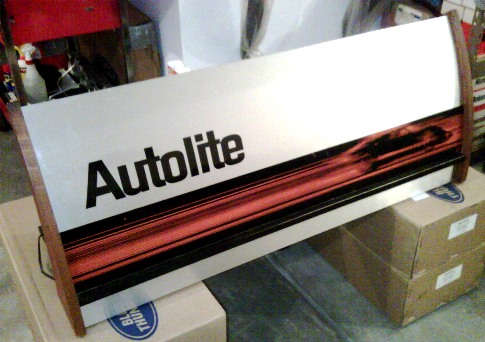 Autolite GT rack!

Question?...What do you put parts catalogs in?...
Answer...an original GT catalog rack!...
with light!...
---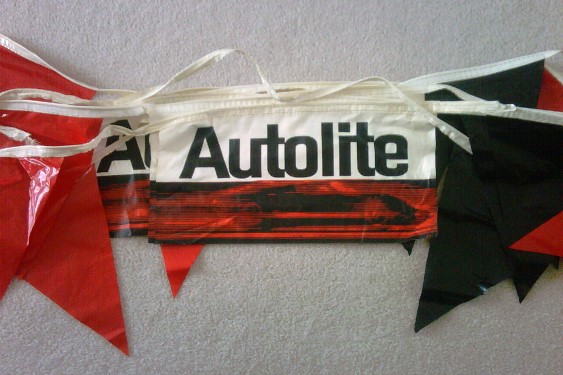 Autolite/Motorcraft GT streamers!

Rare Ford Dealership...
Autolite GT pennants!...
Motorcraft GT streamers!